Your Reports and Certificates
Accessing your inspection reports, health and safety documents and Thorough Examination certification couldn't be easier. Simply select the make of your forklift, access platform, container handler or equipment and login to your secure online portal. You'll be able to search, view and download all documents for all of your equipment.
If your equipment doesn't fall into any of the above brands, don't worry, simply click the link below and log in.
What is an inspection report?
To be legally compliant with LOLER and PUWER your vehicles and equipment need to be inspected at least every 12 months. A competent engineer will carry out the inspection and any faults will be recorded on a report. Much like a car MOT, any faults will need to be fixed before a certificate is issued. However, unlike a car MOT, our engineer cannot fix these faults. Proof of repair will need to be shown before a certificate can be issued. If no faults are found a Thorough Examination certificate will then be issued.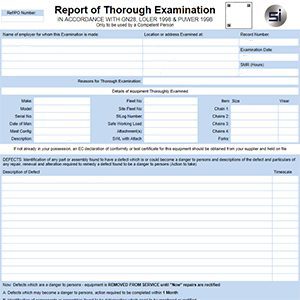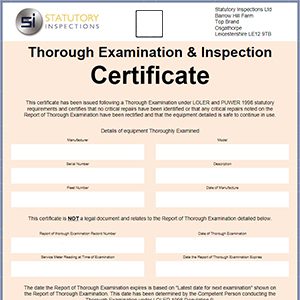 Want access to all your Thorough Examination certification via our online portal? Fill out the form below and one of our team will be in touch.
PRIVACY POLICY
Our IT services are confidential and secured with premium firewall technology, so all your information is regularly cleansed and protected under the General Data Protection Regulation (GDPR). Any information on the system will be protected and available to key authorised personnel within your Company only. Statutory Inspections Ltd & T.E.M.S. Ltd may collect information from your Company in a variety of ways to enable us to perform our duties in carrying out inspections at your premises on your workplace equipment. This will include your contact information and details of your equipment. Reports older than 3 years will be deleted from our database. We do not use this information for any other purpose or sell information to any third parties. If you wish to unsubscribe if we no longer carry out inspections for your Company, please email unsubscribe<at>statutoryinspections.com.
*Digital documentation and server disaster recovery support provided by Wytech Ltd
Cloud & Database management system by Thorough Examination Management Services Ltd