Reach Stackers and Empty Container Handlers are some of the largest vehicles we inspect at Statutory Inspections. Capable of lifting loads of up to 45 tonnes they are often subject to time-critical operations. It is vital that these machines are in a full and safe working order every day. Our Thorough Examination will ensure the equipment is legally compliant under LOLER and PUWER and will not only ensure the safety of the operator but others and the equipment regardless of hours used.
Our competent engineer will take around 90 minutes, possibly a little longer to inspect your equipment. Use of a MEWP will be required to facilitate the full inspection and towards the end of the inspection, assistance will be required from an operator for operational inspection of area's out of view from the driving position. This is normally towards the end of the inspection so your driver can take the equipment with them when completed. This includes the steer axle, lights, load indicators and load status lights which require locking on to a container weighing at least 50% of the Safe Working Load (SWL) of the equipment. The load is held in suspended by the equipment for a short period of time and should not descend more than 50mm in 5 minutes.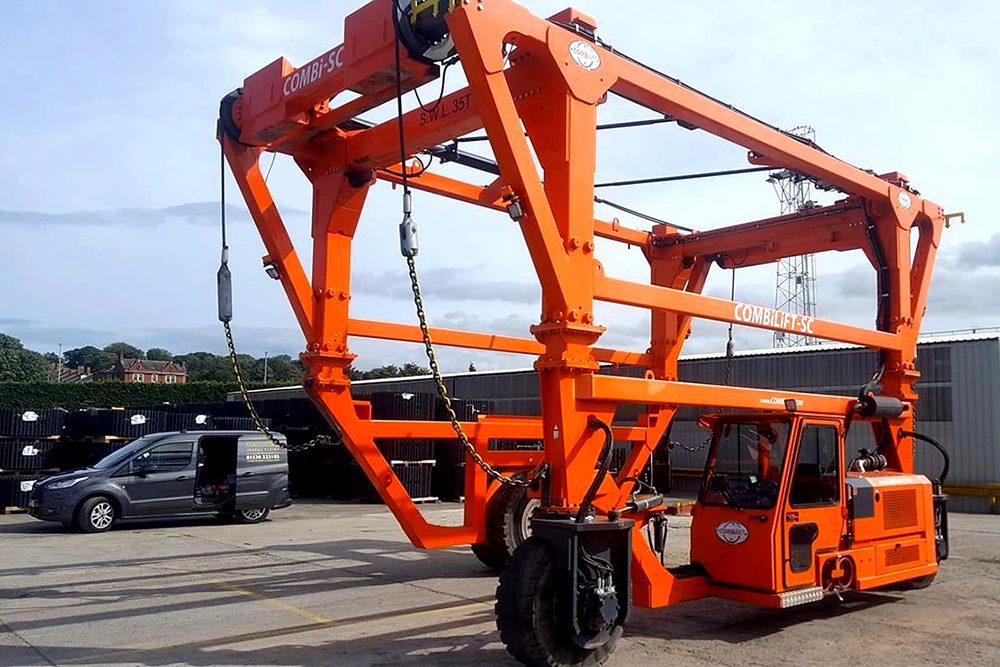 Regular Thorough Examinations of your equipment will not only help maintain the safety of the operator but also other persons within the same environment. Inspections will need to take place at least 12 monthly but may be reduced to 6 monthly dependent on usage and conditions or the truck manufacturer's recommendations. Not only are your Thorough Examinations a legal requirement, but by conducting the PUWER inspection alongside it can also improve the longevity of the truck, saving you both time and money.
Choosing Statutory Inspections for your container handler Thorough Examinations:
Fully trained and experienced engineers.
High-quality service. We don't subcontract our inspections ensuring continuous high-quality service.
Visual identification to show equipment is safe and when the next inspection is due.
Access to your reports and certificates whenever you need them, never worry about losing a certificate again!