LOLER & PUWER Inspections
LOLER Inspections
Lifting Operations and Lifting Equipment Regulations inspections include the inspection of the mast, chains, forks, carriage and tilt mechanism. However, this is the name often used for inspections under the old legislation. As a term, LOLER is out of date. It is now referred to as a Thorough Examination, which includes a PUWER inspection as well.
PUWER Inspections
Provision and Use of Work Equipment Regulations inspections include the inspection of the overhead guard, steering, carriage, seat restraints, tyres and brakes. Much like LOLER, this term is also out of date and these areas are inspected as part of a Thorough Examination.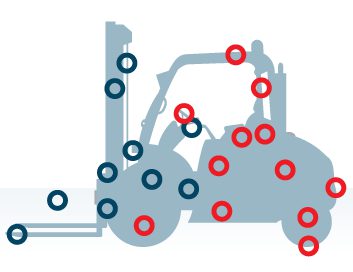 LOLER Inspection = Blue        PUWER Inspection = Red
What is a Thorough Examination?
A Thorough Examination is a statutory requirement for lifting equipment under the LOLER, Regulation 9 and PUWER, Regulation 6. It has the same purpose as a car MOT by providing a report which identifies whether or not the lifting equipment is safe to use. A Thorough Examination is not a full maintenance inspection of the truck and is substantially different from a maintenance inspection. The Competent Person has different duties to fulfil under the law.
Who carries out the Thorough Examination?
The legislation refers to a Competent Person. A Competent Person is an experienced service engineer or examiner with at least 5 years experience in the forklift industry. All our engineers are competent, fully trained and licensed for inspecting workplace transport. Regular revalidation training is given to ensure we consistently deliver a high quality of work and go above and beyond the industry standard.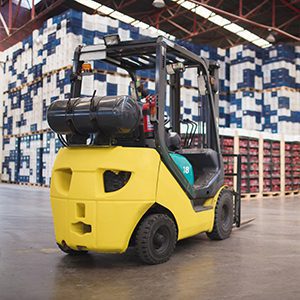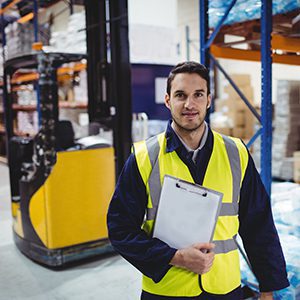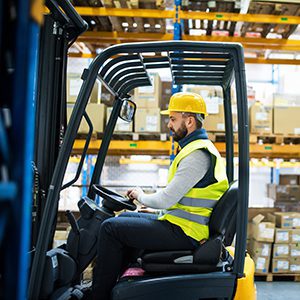 How often are Thorough Examinations required?
There is a legal requirement for a Thorough Examination to be carried out on all lifting equipment at least once a year. This is dependant on the usage of the truck, work environment and the configuration of the truck. Trucks that lift people and additional attachments for trucks, they require an inspection every 6 months. If you are unsure of how often your truck needs to be Thoroughly Examined please get in touch. We can help guide you through setting up appropriate regular examinations.
If you want to know more about these regulations or what your responsibilities are you can visit the HSE (Health and Safety Executive) website to find out more.
What is an examination scheme?
An examination scheme includes a detailed schedule of checks that suit the operating conditions of a specific item of lifting equipment. This can help ensure that the resources you spend more accurately reflect the level of risk. The examination scheme may often specify periods that are different from the 'periodic' examination intervals. This scheme can be drawn up by the user, owner, manufacturer or an independent party like ourselves.
What happens if a Thorough Examination finds something wrong?
If the defects do not immediately affect safety, a Report of Thorough Examination will still be issued. However, it will identify the defects and state a time by which they must be rectified. The user is responsible for ensuring that the necessary repairs are undertaken within that time. If the defects are imminently dangerous, the report will state that the equipment must not be used until they have been rectified. For equipment removed from service due to LOLER related safety concerns, we are legally obliged to send a copy of your report to either the HSE or your local authority dependent on the industry sector.