Other Lifting Equipment & Lifting Accessories
In addition to forklift trucks, MEWP's and other lifting equipment our fully qualified engineers can also inspect many other lifting accessories and associated equipment. Most lifting vehicles have the option to include numerous attachments, to ensure maximum safety and comply with LOLER and PUWER this equipment needs to be Thoroughly Examined at 6 monthly intervals under LOLER regulations and have a valid Report of Thorough Examination Report held.
To help you better understand how we may be able to help you, below is a comprehensive list of the vehicles and other items Statutory Inspections can Thoroughly Examine.
Truck-mounted forklifts
Reach trucks
Robotic lifting equipment
Scissor lifts / Cherry pickers
Telescopic handlers
Electric-powered pallet trucks (PUWER 1998)
Lifting accessories (Ropes, pulleys, slings, chain blocks, etc)
Stackers
Sweepers
Lifting beams / Lifting booms
Vehicle lifts 2 & 4 post
Dock levellers and ramps
Passenger lifts / Goods lifts
Chair lifts / Stairlifts
Harness and escape equipment
Industrial doors
Agricultural machinery
Pressure vessels and compressors (PSSR)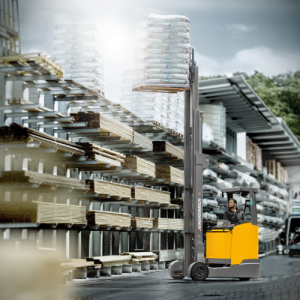 Our engineers can conduct Thorough Examinations in most industries and other sectors.
If you have a vehicle or lifting equipment that isn't on this list or if you are unsure as to whether your equipment needs a Thorough Examination, then please contact our team. We'd be happy to answer any of your queries.