A lot can happen in a year. The last 7 months have seen the logistics and warehouse industries brought to the forefront of everything throughout the global pandemic. Therefore operations have been far busier than normal including the warehouse workhorse, the forklift truck. As a result warehouse machinery may begin to show signs of wear sooner but also become unsafe and fall outside the limits of safe working. The safety of warehouse operatives is of the highest importance and making sure your forklift in compliant with LOLER and PUWER is a legal requirement.
Here are our top 5 forklift friendly tips to help keep your truck operating safer for longer:
Don't drag the forks. Dragging the forks along the floor is the quickest way to reduce the heel to an unsafe limit. Wearing the heel of the forks by only 10% will result in a VOR notification (Vehicle Off Road). They will then need to be replaced before it can be used again, costing you both time and money.
Keep within weight limits. If you have a 2-tonne truck, then any load over 2-tonnes is both very unsafe and will cause your chains to excessively stretch. Lifting weights close to the trucks maximum weight will also increase the frequency at which an inspection is needed. Make sure your trucks are well within safe lifting limits.
Be aware of your surroundings. Bent forks are a very common fault when carrying out inspections. Avoiding banging the forks on racking and other structures or objects in your environment will help keep them straight. Forks can also become bent by lifting with just a single fork and lifting the load with just the tips.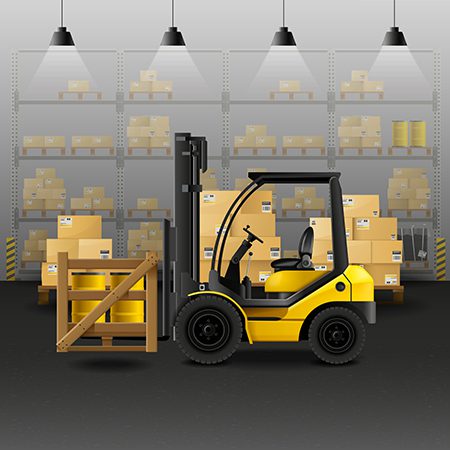 "We see far too many trucks become V.O.R due to faults which can be avoided. Taking that little extra care will help to prolong the life of your forklift and keep your operation running as efficiently and safely as possible."

Geoff Willis - Statutory Inpsections, Managing Director
Treat your truck with care. The forklift is often the most important machine in the warehouse and a great workhorse. Avoiding unnecessary damage such as ripped seats, broken lights, worn fork heels and driving over rough terrain will reduce damage to the truck. These faults can in some cases result in a VOR, which will have a negative impact on your warehouse operation.
Stay up to date on Thorough Examinations. A Thorough Examination ensures your forklift is compliant with LOLER and PUWER. An examination is required every 6 or 12 months depending on usage or unless specified by the manufacturer. Much like an MOT for your car, a Thorough Examination ensures your forklift is in full and safe working order.
Some of the most common faults on forklifts include: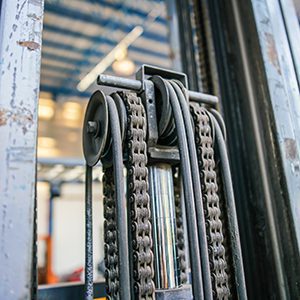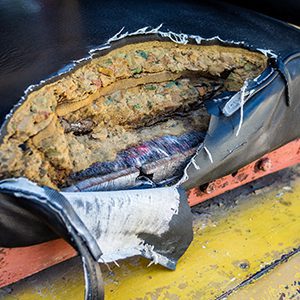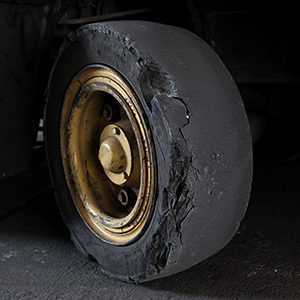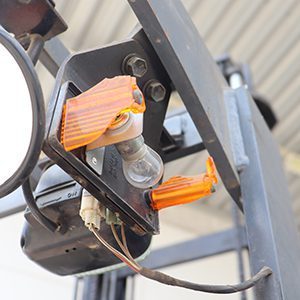 Overstretched chain
Bent forks
Fork heel wear
Ripped seat
No seatbelt
Worn tyres and debris in hubs
Lights broken or inoperative
Horn inoperative
Follow these 5 forklift friendly tips to help avoid the most common faults and improve the longevity of your forklift. If you're unsure if your truck has a valid Thorough Examination report get in touch. We will be happy to help.