When buying anything that isn't new you are always unsure of the history of that item. Put your mind at rest with a pre-purchase Thorough Examination from a trained and experienced engineer. Ensuring the truck complies with LOLER and PUWER gives you peace of mind that the truck is safe and operates smoothly.
What is covered in a pre-purchase inspection?
A full inspection of equipment, both mechanical and electrical. The truck is jacked up both front and rear to check the axles and wheel bearings.
A full check of fluid levels, the condition of fluids and any signs of "cooking" in the rocker cover.
An assessment of the exhaust fumes and the exhaust system.
Checks and measurements of wear in the mast channels/rollers, forks, side shift bushing and all the lifting components of the truck.
Checks of the cab area including the seating, seat belt, bonnet, floor plate, pedals, switches and controls, the overhead guard, and mountings.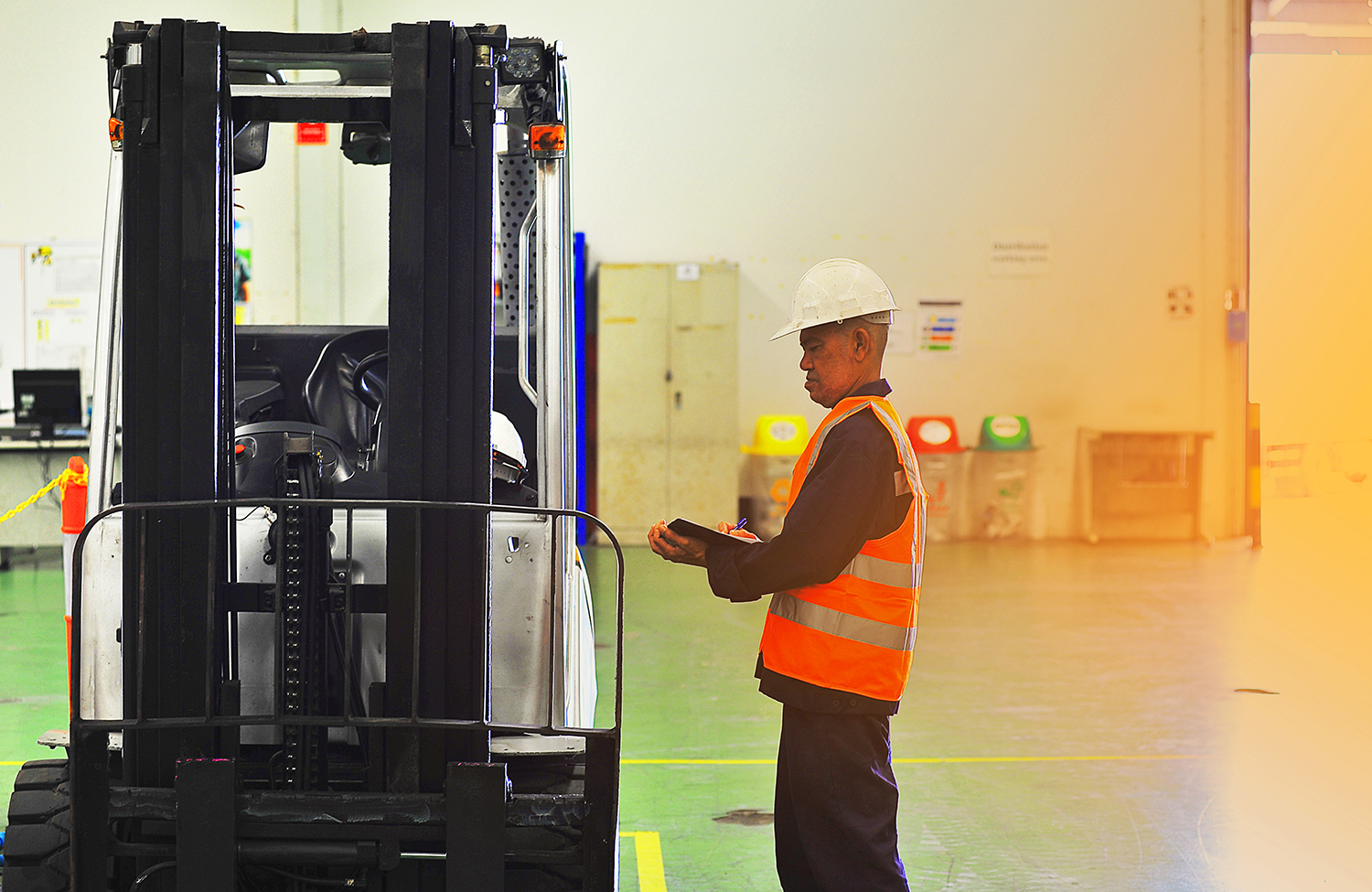 A check of the security including the counterweight, axles and mounting bushes, steering links/bushes, and engine mountings.
A close look at the wheels and tyres plus notes of the tyre sizes, wheel nuts and rims.
An inspection of all lighting, beacon, switches, alarms & interlocks. This includes both safety lighting and security lighting.
Testing the functionality of all components and systems, including brakes, steering and overall handling performance.
Finally, photographs of the truck will be taken from all sides, paying special attention to any damaged areas.
A brief description of any work that may be required to bring the truck into a satisfactory condition should also be included as part of the inspection. Your documentation and report of Thorough Examination should also be with you within 24 hours of the inspection.
If you are looking to buy a used forklift and want peace of mind, fill out the contact form below and one of our team will be in touch to help.